Special features such as scent holes, handles, die cuts and hangers can help your retail product sell quicker. 
Transparent Packaging Scent Holes, Handles and Die Cuts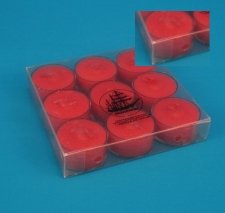 Scent or Fragrance Release Holes 
Category: candles, beauty, 
Usage/ Application: In the candle and beauty industry visual packaging is important, but often, it is the fragrance that sells your retail product. By adding scent holes to your packaging, not only will you be selling your product visually, but also by the fragrance that emanates from the package. 
Handles Provide an Easy Method of Carrying Your Retail Product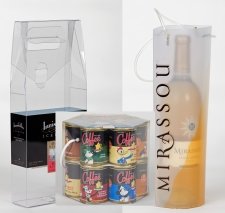 Category: Wine Liquor and Spirits, Food, Confections, Toys,  

Usage / Application: Adding a handle to your retail product offers convenience to your retail customer and also adds a custom feature to your transparent packaging for that extra wow factor on the shelf. 

Special Features: Die cut hand holes can be added to gable top transparent packaging to create an easy means of carrying your product for the consumer -- or get creative with your packaging by using ropes.  

The Clearpak package design team can help you create the perfect transparent carton for your brand. 
Specialty Die Cuts for Touch or Try Me Features
Category: Health, Beauty, Toys, Textiles, 

Usage / Application: Adding a die cut within your retail packaging is especially useful if touching or trying a product is essential for the consumer prior to buying. 

Special Features: Designing a specific die cut area can be useful for allowing customers to push a button, feel a fabric or material, or ask the consumer to 'try me'. These are particularly useful tools in competing on busy retail shelves. By allowing your customer this opportunity, choosing your product over your competitor's will be an easy choice for the consumer. 
Clear Packaging with Cut Out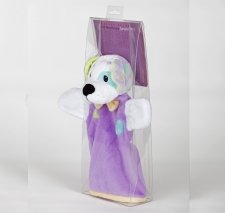 Category: Sporting Goods and Toys

Usage / Application: Cut outs can be particularly useful when it is important for the consumer to experience the touch and feel of your product. This style of packaging can be just what your product needs to sell. Your competitor's product may be completely sealed, not only will your package stand out on the shelf, your package will allow the consumer to experience your product without the need to damage your package to check it out. 



Hangers and Closures
Hangers
Hangers and closures for your clear packaging are as important to your overall packaging design as the packaging itself. Thought should be given to how the product will be displayed: will it sit on a shelf, or hang from a display rack. Adding a simple butterfly hanger may be all you need. 
Closures
The style of closure used in your clear folding carton or box is extremely important to the security of your product. Clearpak takes into consideration the size of the product, weight, ease of use, contents and security of the product when recommending closure styles for your retail packaging.