Custom shaped clear packaging is attainable due to the flexibility and strength of the plastics utilized in the manufacturing process. Get creative with your packaging. 
Clear Plastic Packaging Can Be Made in All Shapes and Sizes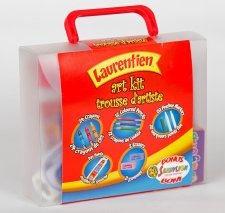 Frosted Case with Hinge and Handle Creative Package
Category: Stationery, writing utensils 
Material: PET, PVC, RPET, APET, or PP
Usage/ Application: Frosted PP (polypropylene) material is a great for reusable applications as it allows for a live hinge as in this case example. 
Special features: The closure mounted handle allows for easy packing and as a reusable stationery carrying case. Your creative packaging has now become part of the product, not something to be discarded. 
Hexagon Shaped Creative Transparent Packaging Design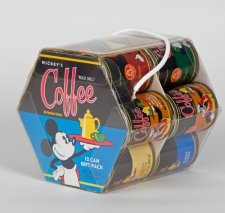 Category: Food and Confectionery

Material: PET. PVC, RPET, APET or PP

Usage / Application: The hex-shaped clear packaging design can be used for 6 or 12 packs of jars or cans for an interesting shelf display and easy product viewing. 

Special Features: Your product will be visible from all angles. Add a paperboard printed insert card for product information and branding. In this example, a handle has been added for ease of carrying for the consumer. Retail packaging must sell your product. 

Clearpak excels at designing and creating multi-sided packaging solutions for our customers' unique and creative requirements. 
Seasonal Packaging and Creative Design Solutions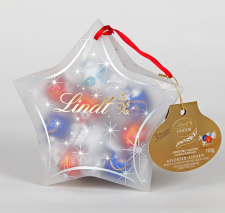 Category: Seasonal, food, confections

Material: PET, PVC, RPET, APET or PP

Usage / Application: The holiday star semi-transparent design shows packaging creativity for seasonal use or just a unique packaging idea to showcase your product. 

Special Features: This unique packaging design incorporates metallic foil stamping and the addition of a printed tag. 
Our team of packaging experts can help you develop the perfect solution for that hard to package item. 
Transparent Folding Carton Bag Style with Handle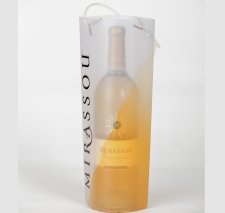 Category: Wine, liquor and spirits

Material: PET, PVC, or RPET 

Usage / Application: This style package can be used for wine, liquor, spirits or any other product you are looking to have a handle for carrying-ease. 

Special Features: The frosted plastic carton has a great reveal for your product inside, allows your brand to be highly visible. The addition of the rope handle provides convenience for your consumer after purchase.